Message from the CEO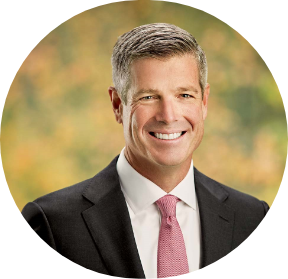 To Our Stakeholders,  
Over the past year, our company, customers and communities have persevered through the extraordinary circumstances brought about by the COVID-19 pandemic and its economic pressures.
Throughout this unprecedented time, NJR remained focused and continued to execute on our priorities – advancing our sustainability goals and delivering on our core mission of providing the energy our customers count on when they need it most.
Sustainability has never been more important. Environmental stewardship, emissions reduction and climate impacts, human capital management, corporate governance and transparency affect both our business and stakeholders in meaningful ways.
The energy industry is at the center of a sweeping transition to reduce emissions and meet society's climate goals. 2021 was a pivotal year as federal, state and local policy continued to evolve to meet these challenges, creating new opportunities for our company to grow and thrive.
As a premier energy infrastructure company, NJR continues to take a leadership role in addressing these issues and has charted a path to reach society's climate goals more quickly, more affordably and with the reliability families and businesses count on.
We operate high-integrity, environmentally responsible assets that have reduced our operational emissions in New Jersey by over 50% from 2006 levels, established a 60% reduction target by 2030 and have set an even higher goal to achieve net-zero emissions from our New Jersey operations by 2050.


NJR is committed to leveraging our upgraded, environmentally sound pipeline network to deliver clean, decarbonized fuel to heat homes and businesses in line with emissions reduction goals.


As a critical milestone in our clean energy journey, we completed the first green hydrogen project on the East Coast to produce zero-carbon hydrogen fuel from renewable electricity and deliver that energy through our utility distribution system to homes and businesses.


As one of the largest owner-operators of solar assets in New Jersey, we have invested over $1 billion over the last decade building clean, emissions-free power for homes and businesses, and have outlined a plan to invest an additional $850 million between fiscal 2021 and fiscal 2024.
As we steadily move through this transition, ensuring fairness, equity and energy affordability for the most vulnerable customers must be a top priority. Today, NJR is already delivering the cleanest, most affordable fuel available to serve customers. As we progress in our decarbonization efforts, customer impacts are fundamental considerations to our approach. 
Our strategy to leverage the billions of dollars in investment already made in existing, high-quality pipeline infrastructure to deliver the next generation of clean, decarbonized fuels provides a least-cost, resilient path to achieve climate goals. Our approach respects affordability for customers and prioritizes reliability of the energy they rely on, and we will continue to advocate for energy policy to do the same.   
In addition to making our own operations more sustainable, we've taken action to make a difference by addressing climate impacts in the communities we serve with the 2021 launch of NJR's Coastal Climate Initiative.
Working alongside The Nature Conservancy in New Jersey, a leader on environmental conservation and climate issues, this program combats the effects of climate change and extreme weather on our shore communities by supporting the restoration and preservation of saltwater tidal wetlands in New Jersey's Barnegat Bay – natural carbon sinks and barriers to weather impacts like storm surge.
This commitment to sustainability runs deep in our company, with many of our efforts dating back decades. Our commitment has always been to evolve, improve and go further to lead the way.
As we advance our reporting and transparency in line with our goals, this year's report includes additional reporting and robust disclosures consistent with the standards set by the Task Force for Climate-related Financial Disclosures, the Sustainability Accounting Standards Board, the Global Reporting Index and the American Gas Association, and reflects our active participation in Our Nation's Energy Future (ONE Future), the U.S. Environmental Protection Agency's Natural Gas STAR and Methane Challenge Programs, among others.
Broad, transparent communication with all our stakeholders is a key principle as we drive progress across our sustainability agenda and hold ourselves accountable for results.
Through a comprehensive approach to sustainability, clean energy investments and strong emissions reduction along with our commitment to diversity, equity and inclusion and making a difference in the communities we serve – which all support strong financial performance – we are well-positioned to continue our progress and play a central, leading role in achieving a clean and sustainable future.
As you will see throughout this report – the 13th Annual Corporate Sustainability Report for our company – our performance and milestones in fiscal 2021 clearly demonstrate the significant progress we've made.
With our vision, our infrastructure and our company's commitment to sustainability, the clean energy future starts at NJR.
Sincerely,



Steve Westhoven
President and Chief Executive Officer