Environmental
NJR is committed to a clean, sustainable future and we support public policy goals for greenhouse gas emissions reduction to address the urgency of climate change.
Building on our record of leadership and execution in reducing emissions, NJR has now set a goal to be net-zero in emissions from our New Jersey operations by 2050. Learn more.
For nearly 15 years, NJR has answered the call to reduce greenhouse gas emissions including both methane control and emissions from our own business operations. 
Over a decade ago we set and quickly met our first goal to reduce operational emissions by 20% from 2006 levels by 2020 with reductions in emissions from our fleet, facilities and distribution system, including the removal of cast iron main. NJNG was the first utility in the state to do so. 
We then set a new goal to reduce our New Jersey operational emissions by 50% from 2006 levels by 2030. This goal encompasses Scope 1 and 2 emissions from NJNG, NJR Clean Energy Ventures, NJR Home Services and NJR Energy Services. We met this goal well ahead of schedule through initiatives that included: adding solar installations at a number of our facilities and the purchase of renewable electricity to offset our remaining usage, the replacement of most of the remaining unprotected steel in our distribution system, and the purchase of RNG offsets for natural gas used at NJNG's and NJRHS' facilities and among our CNG-powered fleet vehicles. 
Building on our record of leadership and execution in reducing emissions, NJR has now set a goal to achieve net-zero carbon emissions from our New Jersey operations by 2050. This goal goes beyond the State of New Jersey's goal to reduce greenhouse gas emissions to 80% of 2006 levels by 2050, established in 2007 through the Global Warming Response Act. 
NJNG's Green Hydrogen Project 
"By the year 2050, we believe New Jersey Natural Gas (NJNG) will be able to serve its customers with a carbon neutral fuel supply, by transitioning to carbon-neutral and zero emission fuels like RNG and green hydrogen. In doing so we will help reach NJ's climate goals more quickly, more affordably, with greater reliability and in a way that complements our state's clean energy ambitions." Learn more.
Utilizing Existing Pipeline Infrastructure Will Spur Our Clean Energy Transition
As the parent company of New Jersey Natural Gas, one of four regulated natural gas utilities in the state, we're focused on building the clean energy future and putting our infrastructure to work delivering on climate and emissions reduction goals. New Jersey's already exisiting, reliable pipeline network can integrate and deploy increasing levels of zero carbon energy, such as Renewable Natural Gas and hydrogen. Learn more. 
Methane and Emissions Reduction
We've demonstrated leadership when it comes to taking action to drive lower emissions and control methane in NJNG's system – while continuing to provide safe, reliable service. To date, NJNG operates the most environmentally friendly system in the state, as measured by leaks per mile.
To maximize the impact of our contributions, NJNG will match each customer donation dollar for dollar, up to $50,000. All proceeds go directly to The Nature Conservancy in New Jersey.
Coastal Climate Initiative™
Building on our record of environmental responsibility and sustainability leadership, NJR has launched its Coastal Climate Initiative, which helps fight climate change in the communities we serve.
Through this program, we're supporting the mission of The Nature Conservancy in New Jersey, an environmental nonprofit with over 60 years of experience working to protect water and lands in New Jersey, to restore saltwater tidal wetlands in the Barnegat Bay.
Energy Efficiency
For the last fifteen years, we have been a leader in energy efficiency in New Jersey. In 2021, we continued to deliver on our commitment to help customers lower their carbon footprint, as well as save money by reducing their energy consumption.
Learn More
Conserve to Preserve®
Through Conserve to Preserve our commitment to environmental stewardship — we offer customers tools and resources to make wise energy decisions that help save energy and money and protect our environment.
Learn More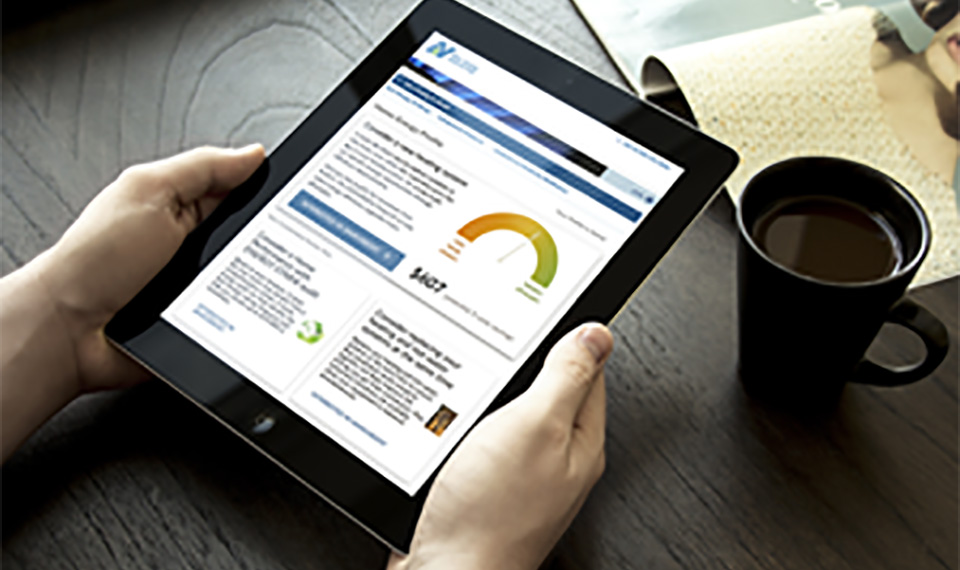 The SAVEGREEN Project®
NJNG's The SAVEGREEN Project puts energy efficiency in reach with rebates and incentives – including a 0% APR On-Bill Repayment Program – to help make equipment upgrades and whole-house solutions affordable.*
Learn More
In fiscal 2021, SAVEGREEN invested $31.7 million in a variety of programs to support the installation of new and efficient equipment, resulting in an annual savings of nearly 4.3 million therms or nearly 23,000 metric tons of carbon dioxide (CO2). This is equivalent to the annual energy usage of 2,760 homes.
Over the next three years, through SAVEGREEN, we will invest up to $259 million in energy efficiency alongside our customers.
Through SAVEGREEN, NJNG can help customers save more than 128 million therms of natural gas, preventing the emission of over 677,000 metric tons of CO2 – the equivalent of taking 146,000 cars off the road for a year.